bomb its song by cl but its shows the nightcore. but a anime billboard album its gonna be nightcore. the music video doesn't show that's but its only shows the album because its very incoming month or the date because its not ready yet.
the girl its holding a gun and has bunny ears and the girl killer dress and she stand next to the darkest moon. a girl has long hair in during the album of the photoshoot of the nightcore bomb. Gigi its has a bad heart in her cheeks.
in the music video sally wears a sexy dress and sexy long gloves. she in a sexy house in this music video and she plays Cara from hex bitch. she sits in a sexy killer seat but she in the Revy from black lagoon. but she daydreaming about Revy.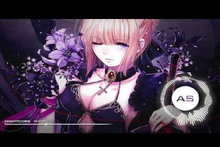 Ad blocker interference detected!
Wikia is a free-to-use site that makes money from advertising. We have a modified experience for viewers using ad blockers

Wikia is not accessible if you've made further modifications. Remove the custom ad blocker rule(s) and the page will load as expected.