hey fans its sweetlover2345 but i hear to win these wiki golden because i like it. and we think we dont know about it and dont forget to go to my talk page and message wall or like face users and win this wiki golden 2017. so you guys are enjoy it but dont forget to like a message. okay guys but i am going to be a star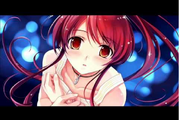 .
Ad blocker interference detected!
Wikia is a free-to-use site that makes money from advertising. We have a modified experience for viewers using ad blockers

Wikia is not accessible if you've made further modifications. Remove the custom ad blocker rule(s) and the page will load as expected.